Full Service Mechanical & Solutions Provider
Servicing the Philadelphia, New Jersey, and Northern Delaware area for over 125 years, we have committed ourselves to providing quality craftsmanship with an emphasis on customer service. Meeting the needs of our customers is paramount within our organization. Our experienced team of Account Executives, Project Managers, Engineers and Skilled Tradesmen offer our clients quality, cost-effective solutions.
View All Services
Watch Company Video
We Work With Great Companies
We have the pleasure to work with many great companies throughout the Greater Delaware Valley. Here are some of our latest projects.
View all projects
We have had several jobs running at the same time this past Monday which Herman Goldner is performing and I wanted to express to you how happy I am with the scheduling and workmanship of your personnel.
I don't know all the names, but I am sure you can find out. Your plumbing group installed several valves and check valves related to our hot water in Building "B" requiring a building shutdown that went very smooth, a nice clean, professional job all the way around.
The second job was changing out an ice storage tank in a tight location, with a crane, and local traffic diversion, etc. with Eddie Graham, George, and several others. It also went very well, and of course Jim Childs was on the job taking ownership and following up on all the details.
I am sure on occasion you may get a complaint from a customer, that's not what this is.
It's a heads up for job well done by a great group of HERMAN GOLDNER staff. THANKS!
I am writing to you to commend the crew of operators. On January 12th, 2020, 4 members of your organization arrived at the 39th Police District Headquarters to remove and replace the Heater/AC units in the various offices. As this is the busiest district in the division, if not the Regional Command, you can imagine the logistics of Policing, let alone having contractors in the building. I met with crew on day one to work through the details. Chris Gazzara, Bill Sharman, Nick DiTullio, and Zach Grasela were the epitome of professionalism! They are extremely polite, mindful of our mission and their surroundings, and conscious of their work and how it will affect us in our respective jobs here in the building. I have rehabbed my share of homes and job sites in my younger years. I turned many a wrench and hauled my share of shingles, sheeting, cement, and studs. So I understand the demands of the work facing these guys. I have to tell you I have NEVER seen a higher degree of professional conduct or work ethic as I have seen in these guys the past 2 months. They are meticulous in their work. Every aspect of what they do and have done here is beyond reproach. Shear excellence. Their level of communication and respect for our workspaces is unsurpassed. They are extremely conscious of their work and leave no dirt or debris behind after each install. And believe me, this building is a mess to work in. These guys are a true asset to your organization and should be recognized accordingly.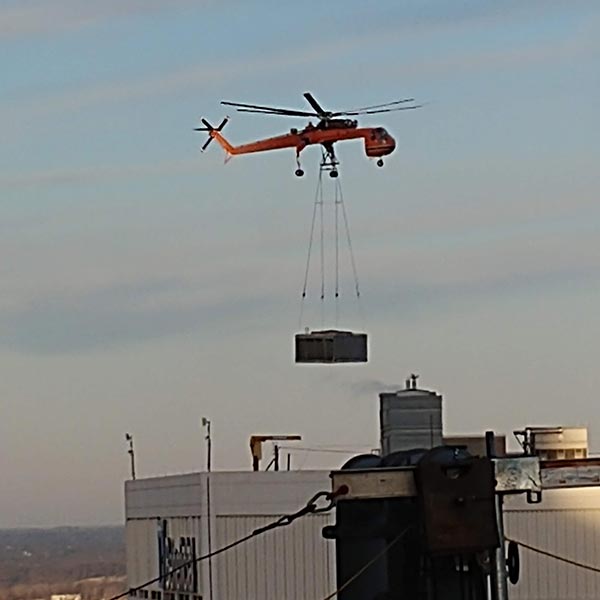 On behalf of CBRE Property Management, congratulations to Andrew Cipollono and the entire Herman Goldner Co., Inc. and Erickson team for their flawless and safe execution of the cooling tower replacement at 2000 Market Street in Philadelphia this morning. Thanks also to the Philadelphia Police Department for securing a massive area of Center City to insure no one was in harm's way.
I am tardy in writing this you, but feel it is purposeful. I want to commend the Goldner service team with a recent project at Virtua Memorial Hospital. I was in a jam to repair a rooftop hood fan motor for our Cancer Treatment Center. I had ordered an OEM motor from Grainger and was waiting for the part to arrive for approximately 5 days. Meanwhile, the staff on the unit were getting upset because the contingency plan was to have the hospital pharmacy prepare the medication. I reached out to Jim Tole on a Thursday afternoon and explained the situation. He asked me to send as much information as possible to formulate a plan. He was able to get a replacement fan from a supplier and 2 mechanics the following day to complete. Jim takes on the challenge and gets results while maintaining a positive attitude. He shows compassion, commitment, and empathy in his encounters with the client. Needless to say, that was a positive outcome for me who had a deadline for that Friday. I wanted to convey a heartfelt thanks to Jim Tole and the service technicians, Jim Henskens and Mike Taylor for working hard to complete the work timely and satisfactory for us here at Memorial.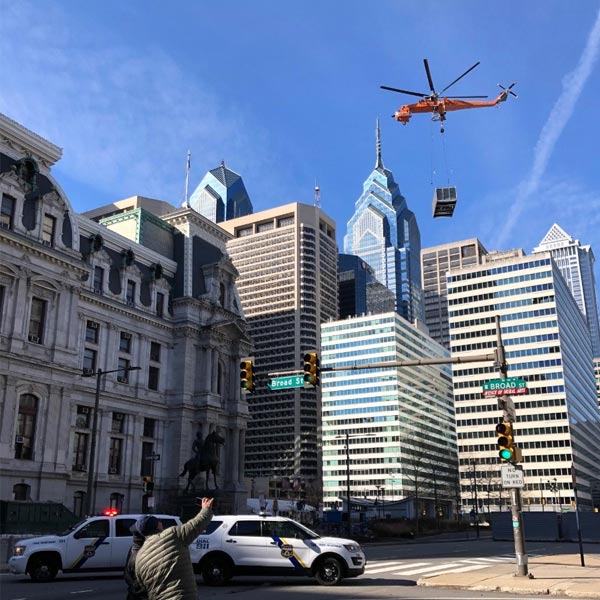 VPP stands for management commitment, employee participation, amongst other mantras. Your Company, and you three particularly, exhibit these behaviors in action not just words! We greatly appreciate your dedication and continued support in maintaining this prestigious status!
Providing Services in Pennsylvania, New Jersey, and Northern Delaware.
Ready to Work Together on Your Next Project?