Army-Navy Cup VI Soccer Game - October 15th, 2017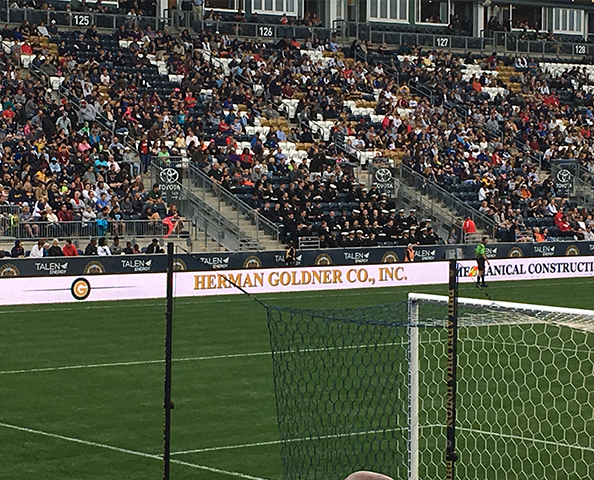 Herman Goldner Co., Inc. has sponsored the Army-Navy Cup since its inception in 2012.
This collegiate soccer match takes place every year at Talen Energy Stadium, home of Major League Soccer's Philadelphia Union. This event is truly a memorable experience for the athletes and spectators that Herman Goldner Co., Inc. is proud to be a part of.
Concept School Golf Outing - May 23rd, 2017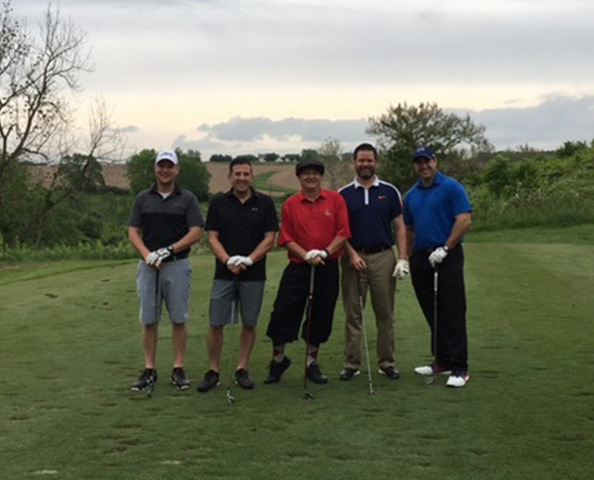 I am thrilled to say this was our 15th annual Tournament Fundraiser for The Concept School. Without your continued generosity and support, we could not have reached such a wonderful milestone. Your time and contribution has enriched the lives of many children. I am so grateful for your generosity.
The Concept School is a small-school community established 45 years ago to help students overcome obstacles in their path to learning. Dedicated teachers and staff recognize each child's potential for learning. They provide caring and individualized attention which allows students to flourish and discover their place in society.
Proceeds from this golf tournament help The Concept School achieve their goals. Thank you for joining us on the greens and in sponsoring this special community event.
Lending A Helping Hand
In the fast paced world that we live, we at Herman Goldner Co., Inc. feel that in addition to providing quality services to our valued customers, it is equally as important to give back and continue to help cultivate the community around us. We agree that our company's fundamental values of integrity, service, and quality are sustainable, in part, because of the generosity of the organizations in our surrounding communities. Here is a partial listing of the organizations we have recently helped support.
| Organization | Use of Funds |
| --- | --- |
| Cystic Fibrosis Foundation Gala | Research |
| Scholarship Fund Local 420 | Continuing Education for member's children |
| Philadelphia College of Osteopathic Medicine | Services to underserved & at risk populations |
| Boy Scouts of America Cradle of Liberty Council | Support of underprivileged children |
| Inspira Foundation Ball | Support of healthcare services to the community |
| Jefferson Golf Classic | Support of clinical skills with new standards |
| Virtua Golf Classic - Dr. William McDonnell | Support of healthy baby project |
| CHOP Foundation Carousel Ball | Support of Buerger Center - Advanced Pediatric care |
| Crozer-Keystone Golf Tournament | Enhance patient care |
| St. John of God | Assist disabled children |
| Protect the Badge – Golf | Support families who have lost a family member |
| Fox Chase Golf Tournament | Cancer Research |
| MS Bike Ride | Multiple Sclerosis Research |
| North Penn Valley Boys & Girls Club | Support underprivileged children |
| American Heart Association | Research heart disease and strokes |
| Virtua Memorial Classic | Advanced technology for cancer program |
| Virtua Gala Ball | Advanced technology for cancer program |
| Healthcare Facilities Managers | Support education |
| Nazareth Hospital Foundation Golf | Support for uninsured healthcare services |
| Crohn & Colitis Foundation - St. Chris | Research |
| Leukemia & Lymphoma | Research |
| Phillies - Lou Gehrig | Research |
| U of P - Philadelphia Antique Show | Support patient care programs |
| St. Martin de Porres School | Scholarship Fund |
| PAL | Support underprivileged children |
| St. Mary's Memorial Gala | Neonatal Intensive Care Unit |
| St. Mary's Golf Tournament | Neonatal Intensive Care Unit |
| March of Dimes | Support birth defects |
| Flyers Wives Carnival | Support non-profit organizations - education & healthcare |
| Penn Medicine Gala | Advanced Retinal Research |
Ready to Work Together on Your Next Project?