Chiller Service and Repair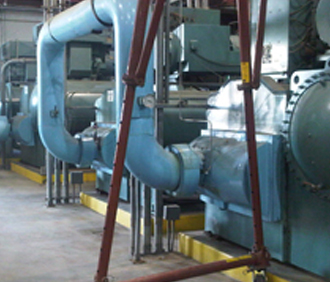 Centrifugal Chillers
Herman Goldner Co., Inc. centrifugal technicians have been factory trained in Philadelphia, PA, to service and repair all manufacturers' equipment. Our expert team can perform chiller teardowns, retrofits, conversions and performance upgrades to meet any of your needs. We presently maintain and repair over 300 chillers in the Greater Delaware Valley, including Pennsylvania, Delaware and New Jersey.
Our operations team has unparalleled chiller expertise. They provide support to our service technicians and to our customers.
If you would like competitive pricing for your next service agreement or need to discuss a problem or your current situation, feel free to contact Keith Gottlieb at 215-492-6048.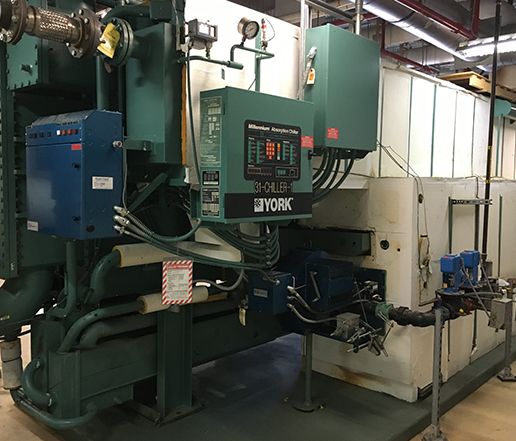 Absorption Chillers
The complicity of steam and gas fired absorbers requires the expertise of well-trained and experienced technicians. Herman Goldner Co., Inc. has the qualified personnel to service all manufacturers, including: York, Carrier, Trane, and Broad.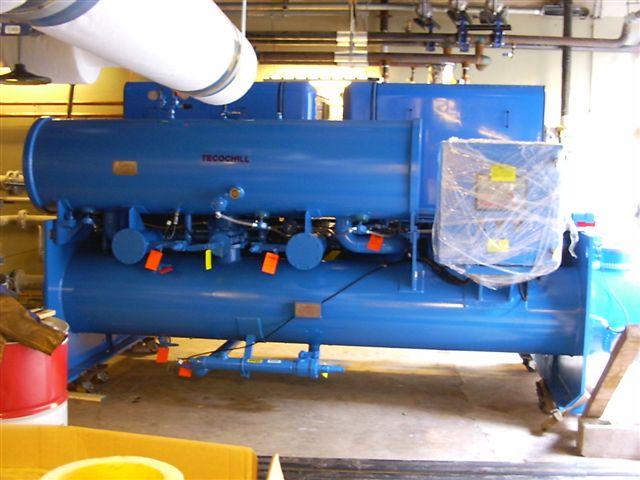 Natural Gas Engine Driven Chillers
Techogen packaged Tecochill chillers have strived to become the experts in gas technology over the past 15 years. Our company can provide service and repairs on the refrigeration and mechanical components of their systems.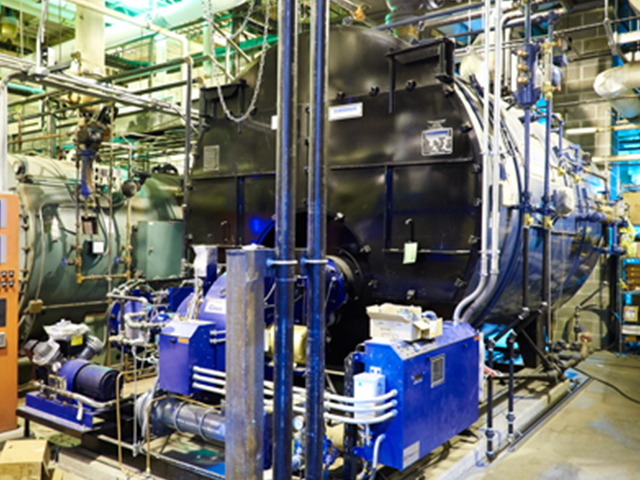 Boiler/ Burner Service
Accredited: National Board "R" Stamp Holder
Our experienced team of boiler technicians have been factory trained and can provide emergency service and repair 24 hours a day/7 days a week. We provide electronic Combustion Efficiency Analysis Testing with a printable report.
Learn About Our Boiler Services
Call today for pricing for our Goldner Guaranteed Preventive Maintenance Agreement on your boilers and burners. Call 1-800-355-5997.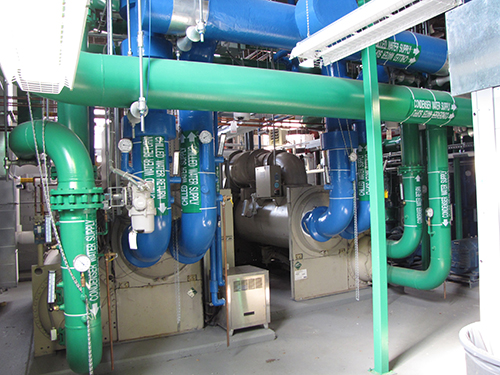 Non-Destructive Testing
We provide a variety of testing services including:
Eddy current
Oil analysis
Refrigerant analysis
Vibration analysis
Ultrasonic testing
Borescope testing
Infrared scanning
Underground water leak locating
Camera scope
Megger testing
Magnetic flux leakage
Dye penetrant inspection
Ready to Work Together on Your Next Project?