Structure Tone, Inc., and, Bala Consulting Engineers retained Herman Goldner Co., Inc. to provide Prudential Financial with a new Tier III data center at the company's Dresher, Pa. campus. Prepared as a six-month project, the revamped data center would accommodate Prudential's increased computing requirements to include production and high availability technology applications while providing Tier III uptime and LEED certification.
Goldner's work would combine the capabilities of Prudential's existing first-floor 16,400-square-foot, and second-floor, 23,000-square-foot, data centers into a center encompassing 39,400 square feet. The project provided reuse of the existing chiller plant, replacement of the existing data center media attachment unit, condenser water system redundancy, replacement of all existing computer room air handlers, the addition of new air handling equipment and the expansion of the existing generator fuel oil system.
Careful planning was vital to the success of this project. The Goldner team including Manager of Preplanning T.J. DiTullio, Superintendent Jim Fahey, General Foreman Keith Leonardo, Foreman Dennis Parkinson and Project Manager Joe McElwee, worked closely in developing detailed strategies and procedures needed to execute the work.
A primary challenge the Goldner team faced on this project was the requirement that no shutdown could take place at any time during the performance of 56 connections into the existing system mains. Tier III certification, the second highest of four Tiers established by Uptime Institute, requires no shutdowns for equipment replacement and maintenance. Every component needed to support the IT processing environment must be able to be maintained without any impact on the IT operation itself.
Goldner constructed temporary partitions around the perimeter of the data centers to provide a barrier between the work zone and each of the two existing data centers, safeguarding the operational IT systems inside. Prior to connecting to the existing systems, Goldner conducted comprehensive "walkdowns" of the systems along with programming interviews and workshops to ensure that the planned breach would not result in any disruption to the active data center's 24/7 operation.
Utilizing its hot tap, line-stop and double line-stop with bypass expertise, Goldner was able to make full size connections into 16"-diameter-and-under piping mains while allowing flow around these tie-in locations with no interruption in service.
The finished project enabled the data center's infrastructure capacity to support a total critical computing load of 2,900 kW. The project renovated the existing data center spaces and provided new mechanical and critical electrical infrastructure systems to deliver a Tier III data center that is uninterruptedly maintainable.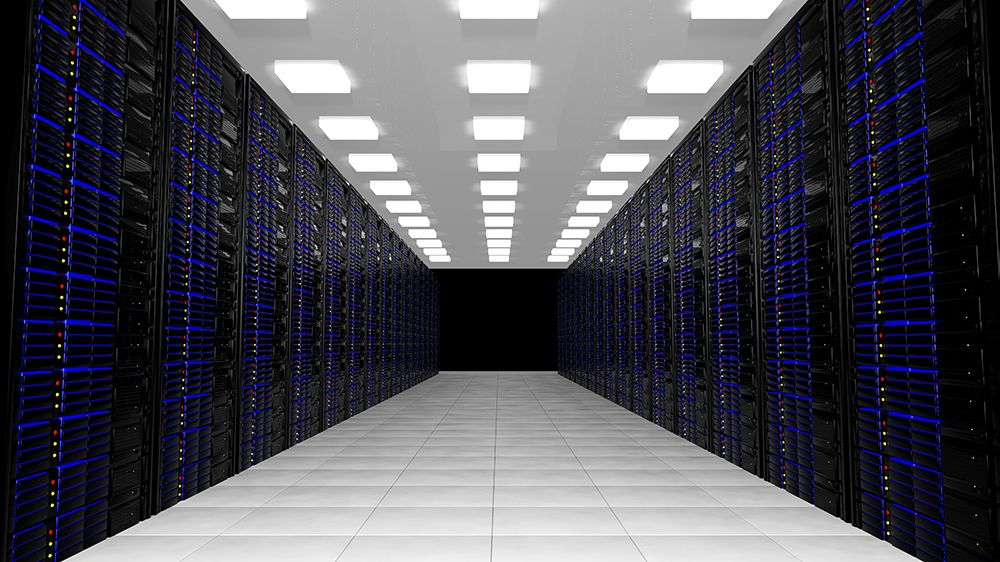 Download Article